PARTICLE FLOW
TOOLS
Particle Flow Tools is a set of operators and other software tools created by the original author of Particle Flow for extending its capabilities.
more...
Gallery
The Gallery page is under perpetual construction. If you have any materials (still images, animations etc.) you would like to submit for this page please contact us at gallery@orbaz.com. More Particle Flow and PFTools related videos can be found at Vimeo Particle Flow Toolboxes Group.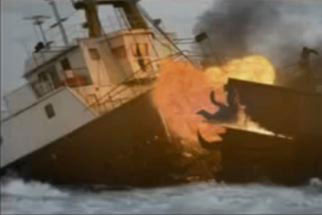 CG in The Triangle a sci fi mini series
Created with Discreet 3ds Max 7 with Particle Flow Tools: Box#3 by Sam Khorshid / Blur © 2005
"There were over 9 hundred visual effects shots, including explosions, water dynamics, storms, and melting characters. Pretty much every complex effect they can throw at you. Particle Flow and the accompanying PFTools Boxes were used extensively to create several of these effects." More info and animations...