PARTICLE FLOW
TOOLS
Particle Flow Tools is a set of operators and other software tools created by the original author of Particle Flow for extending its capabilities.
more...
Gallery
The Gallery page is under perpetual construction. If you have any materials (still images, animations etc.) you would like to submit for this page please contact us at gallery@orbaz.com. More Particle Flow and PFTools related videos can be found at Vimeo Particle Flow Toolboxes Group.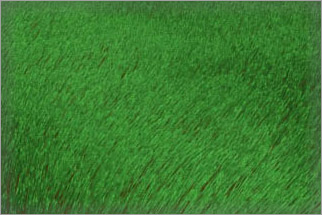 Grass Particles
Created with Discreet 3ds max 6.0 with Particle Flow Tools by
Oleg Bayborodin / Orbaz Technologies, Inc. © 2004
"The Lock/Bond operator can control both positional and rotational bonding of particles. In this test the position of particles is firmly locked but rotation is flexible and is influenced by Force operators. The Group operators restrict the area where the wind forces are applied."